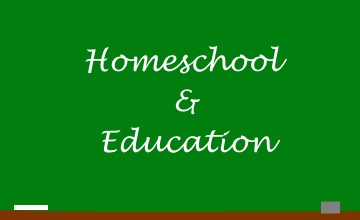 The library is committed to providing resources to help with the education of your child.
Beginning Reader Books
Leveled Readers

Easy Readers

A (Red) - Pre-emergent books are for brand new reader. These books contain largep print, few words per page and large pictures. Many of these readers include a list of thehigh frequency words used in the books.

B (Green) - Emergent books typically have more text than pre-emergent level but still feature large print andplenty of white space. Emergent readers have more text to decode and a more complex storyline to follow.

C (Yellow) - Books at the early fluent level have smaller type annd fewer or smaller pictures. These books also have more complicated storyline.

D (Blue) - Readers at this stage have sucessfully moved from early learning to read to reading independently. They are reading easy chapter books that are located in the juvenile fiction collection and will soon progress to other books in this collection.
Book Discussion Sets
The library has for loan book discussion kits with multiple copies. Please call 827-0883 for availability.
Picture Books
Easy Chapter Books
Chapter Books
Additional Titles
The Fayette County Public Library is able to borrow additonal kits on behalf of teachers from the Indiana State Library. These titles can be found at https://secure.in.gov/library/files/Book_Club_Kits_Master.pdf
Fayette County Public Library Resources
Field Trips
The library welcomes the opportunity to conduct field trips for classes, student organizaiton and homeschooling families. If you are interested in a field trip, please contact Kim or Melissa at 827-0883. Please schedule in advance so staff can tailor programs to your needs. If students plan to check materials out at the library please request and return registration cards a week in advance.
Program Examples:
Library Tours

Book Care

Library Catalog Instruction

Online Resource Training

Storytime

Hands On Activities

Curriculum Enrichment
Flash Cards
Numbers 0-25

Time & Money

Phonics

Subtraction 0 - 12

Addition 0 - 12

Commuity Helpers

Fractions

Basic Sight Words

Reading Comprehension
Learning Games
Body parts.

Count on me.

Dress up.

Letters Aa to Zz.

Patterns

Play action.

Shape land.

What color is it?

Where will you find me?

Which way?
Online eBooks, Audiobooks, and Streaming Video
Online Encyclopedia
Reader's Advisory
Reading Programs
Summer Reading Program

Winter Reading Program
Social Media
Theme Kits
ANCIENT EGYPT

ANIMAL BOOGIE (STORY KIT)

ART

ART (BABY EINSTEIN)

ARTHUR

BABY ANIMALS

BEARS

BEDTIME

BERENSTAIN BEARS

BIBLE

BIRDS

BLACK HISTORY

JANE BRETT

ERIC CARLE

CATEPILLARS

CHRISTMAS

CIVIL WAR

COLONIAL

COLORS AND SHAPES

COMMUNITY

DOREEN CRONIN

CURIOUS GEORGE

TOMIE DE PAOLA

DESERT

DINOSAURS

EASTER

ECOLOGY

EYES

FAMILIES

FARM

FEAR OF THE DARK

FIRE ENGINES

FISH

FIVE SENSES

FOOD AND NUTRITION

MEM FOX

FRACTIONS

FRIENDS

FROGS

GEOGRAPHY

GET READY TO READ

HATS

HEALTH

KEVIN HENKES

HUMAN BODY

IMMIGRATION

INDIANA PEOPLE AND PLACES

INSECTS AND SPIDERS

LADYBUG

LANGUAGE DEVELOPMENT

LIBRARY

ARNOLD LOBEL

MANNERS

MATH

MATH (BABY EINSTEIN)

MAX AND RUBY

MONEY

MRS. HONEY

MULITIPLICATION

MUSIC (BABY EINSTEIN)

NATE THE GREAT

NATIVE AMERICANS

NEW BABY

NUSERY RHYMES

OLD MACDONALD

PATRIOTISM

PENGUINS

PETS

PIONEER LIFE

POTTY

PRESIDENTS

PRINCESS

RAIN FOREST

REPTILES AND AMPHIBIANS

RINGO

SAFETY

SCIENCE

DR. SEUSS

SIMPLE MACHINES

SIZE AND MEASUREMENT

SNOW

SOLAR SYSTEM

SPACE/PLANETS (BABY EINSTEIN)

SPRING

STARTING SCHOOL

TEETH

THANKSGIVING

THERE WAS AN OLD LADY...

THINGS THAT GO

TIME

TRANSITION TO KINDERGARTEN (SPANISH)

TRANSITION TO PRESCHOOL (SPANISH AND ENGLISH)

TREES

TURTLE

VALENTINE'S DAY

CHRIS VAN ALLSBURG

WEATHER

JANE YOLEN

ZOO
Websites