Bunheads by Sophie Flack
Author
Melissa Scott
Fri 9 Mar 12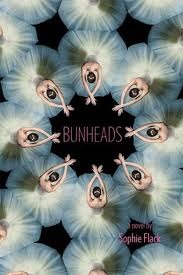 "My name is Hannah Ward. Don't call me a ballerina." An outsider looking in thinks that all female ballet dancers are ballerinas. Author Sophie Flack quickly sets the reader straight and sets the stage for a enjoyable first novel.
Hannah is a dancer in the corps of ballet. She dreams of one day becoming a ballerina and has dedicated herself to working hard to reach that goal. However, the 19 year old begins to struggle like we all did at this age. What does she want to do with her life? Is this all she is supposed to do? Being the star of the show means giving up what many of us take for granted – dates with the cute boy next door, holidays with family and eating that second slice of pie on Thanksgiving. Being a star means dancing hours on end, performing and rehearsing on holidays and dieting constantly.
Hannah meets Jacob and begins to question everything. She wants to spend time with him, but it jepardizes her career. At times it becomes a little irritating the way she goes back and forth. See Jacob, don't see Jacob, see Jacob, don't see Jacob. However, I for one can admit that there have been times where I have been indecisive and people just want to yell "make up your mind already!"
It's an enjoyable read, and for those of who fantasized about being a famous ballerina, it gives a great inside look of what happens behind stage.
Reviewed using Simple Review